Many office workers are coffee lovers. Without coffee, they may not be in a state all day. And often go out to take coffee, the cost is relatively high, so many office workers will choose to buy some coffee making equipment, so come to share some common sense of the use of French Press pot.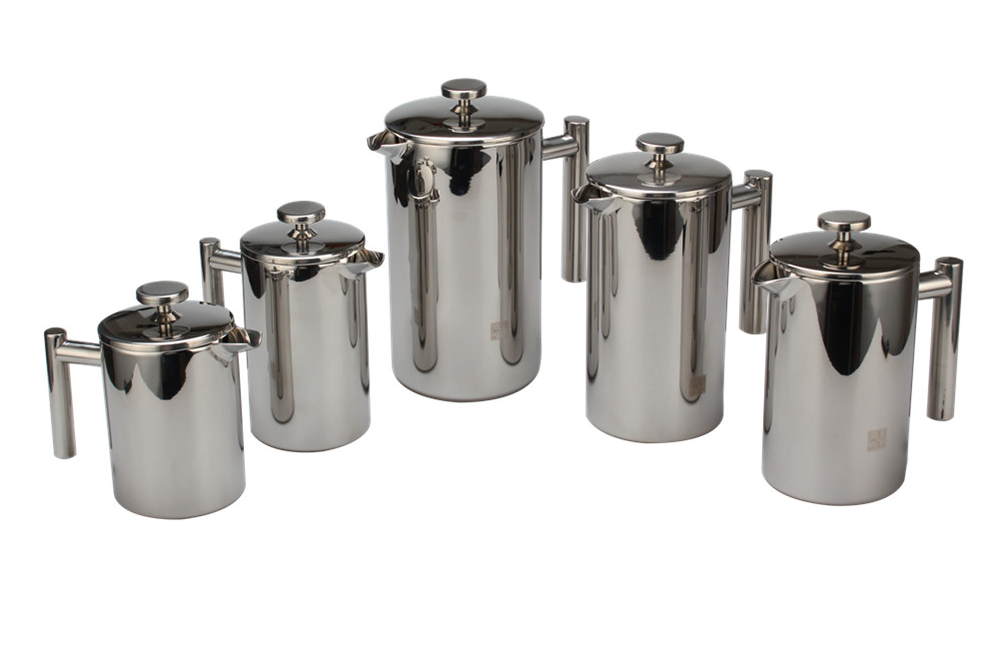 1. The quality of the French pressure pot depends largely on the quality of the filter element. The selection of springs is extremely important for the filtering of coffee powder, which will directly affect the taste of coffee.
2. The easiest way to control the French pressure pot is time. Beans, grind, and water temperature in the same condition have different effects at different times. Generally speaking, the longer the time, the stronger the taste, but it is prone to bitterness, astringency, and off-flavor. However, when the five major causes of coffee change, controlling the time will have unexpected results: for example, deep roasted beans can be controlled for a short time to get great aroma and sweetness. Light roasted beans need a little more time to extract acid Only quality and aroma can be expressed.
3. Since the French pressure pot is the easiest equipment among many equipments to concentrate on the status of coffee powder, we need to observe carefully. You can look at the amount of foam after the coffee comes into contact with water, and the situation where the coffee is suspended on the water and slowly sinks. Observing these phenomena can not only know more about the coffee used, but also have a deeper understanding of the French pressure pot.
4. If you don't like the fine powder leakage from the French pressure pot, you can filter it with filter paper after the coffee is made.
The Double Wall French Press SS304 Pot of Jiangmen Wellway Houseware Co.,Ltd without plastic which keep coffee and tea good taste, and warm longer, and the exterior wall is heat resitance to avoid any hot. Mirror polish outside make this produt seems beautiful no mater at kitchen or living room.